September 15, 2023 | 8:00 a.m.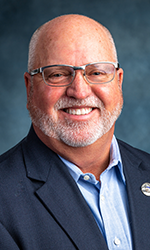 Our 2023 Annual Tom Hatcher Charity Golf Tournament is scheduled at Lambert Acres Golf Course on Friday, September 15th. The morning round will begin at 8 a.m., and the afternoon round will be at 1:30 p.m. Please come out to support our local Blount County Boys and Girls Club and Alzheimer's TN.
This tournament is designed to raise money and awareness for two organizations near and dear to Mr. Hatcher's heart, Alzheimer's Tennessee and the Boys & Girls Club of Blount County. Download the tournament flyer.
Alzheimer's has affected thousands of families in Blount County and the ability to help the children of our community through the Boys & Girls Club makes us even more motivated to host a first-class tournament.
Hole-in-one Prizes and Putting Contest